Anything that didn't fit the other page categories goes here.
My other websites:
For personalized birthdays: www.TheySayItsYourBirthday.com
A tribute to Mankato's People's Fair.  After the show went dark I picked up their website and put as much content as I could find the site and the many times we attended.
My son, Dan and I ran a Bulletin Board System (BBS) back in the 1990s.  BBSs were precursors to the Internet for those of us geeky enough to see the future a little earlier.  Our BBS was called The Magnetic Domain.  I would love to put the games and message boards from MagDom back online but for now you get to see a made-up screen shot approximating what it looked like back then.   And also a little item to help guitarists.
Gypsy Fusion – formerly Gypsy Fusion Artistry / Thunder Shimmy.  Sort of a co-op venture of flamenco guitar and dance.  Now defunct but when the gypsyfusion.com domain became available I decided to acquire it and move the Gypsy Fusion Artistry website over to that URL.
Here's Dave's Tracking Page chock-full of direct links to various common-carrier trucking firms that frustratingly don't provide home-page links to their own shipment tracking pages.
My take on Camper's Paradise near Nevis, MN where we have vacationed for many years.  I created my page because there was a time when they didn't have their own page.  We saw a Toga Party in 2008, sort of a flash mob.  In 2010 the group provided us with cosplay by way of "Politically Incorrect Cowboys and Indians".  I don't know the back story on this group except they used to hang out at the same set of campsites each year, near the eagle's nest, and put on a walk-around show dressed up pre-defined garb for about an hour each year.  Come to think of it, we haven't seen them for a few years (as of Summer 2021).  Camper's Paradise is NOT a raucous place, really, but IS a great place for kids of any age to enjoy semi-wilderness surrounded by a lake.  It was voted Northern Minnesota's Best Private Campground (northern MN) of 2014 by the Minneapolis Star Tribune.  This site's title photo was taken on the causeway to the island.  In 2003 some local real estate developers attempted to tax the owners out of and off the island under the 'fair use' doctrine.  The court took a different view and it was deemed to be a campground and only and ever a campground.  Read the legal brief here.
The Monarch Butterflies came through a few years ago.  It turns out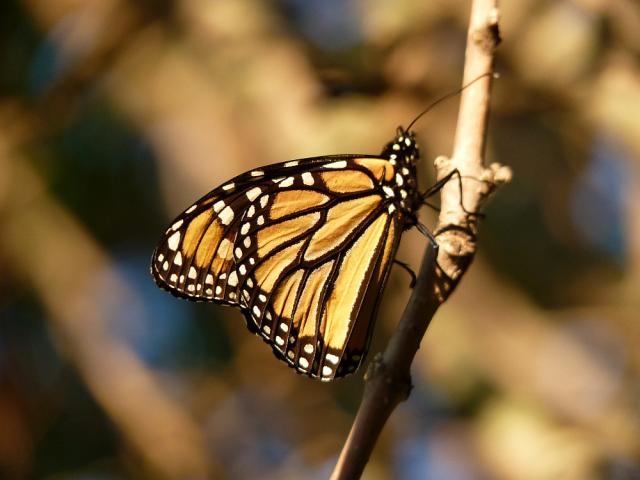 that our house and yard are in their annual migration path.  The year of 2007 was particularly spectacular for us.  I have one photo and several video clips from various years.  This one from 2012 turned out well. I also have videos from 2007, 2010, 2011#1, 2011#2 for those devoted to this.  There were many more Monarchs than those shown in the small-screen images.  My photographic skills don't do them justice.  The Monarch population has dropped significantly in recent years.  Various theories exist including loss of habitat, very cold winters at their roosting grounds in Mexico (the main destination of their multi-year migration) and the decrease in milkweed, one of their main sources of food, due to agricultural herbicides and roadside management.
Here's a list of South Dakota Counties and their License Plate codes
Attention pinochle players:
Here are rules for Six-Card "Racehorse" Pinochle and Eight-Card six-player "Racehorse" Pinochle.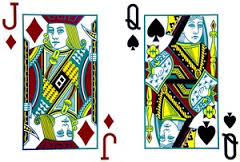 The  "Minnesota Project" started June 2007 at Staples, MN.
The project was spawned perhaps 20 years ago when my parents, Grace and Ken, started collecting rocks from Minnesota counties that they traveled through.  The project consisting of a concrete map of Minnesota with the counties outlined by placing galvanized nails head-by-head at the county lines.  My brother-in-law, Bob, made the plans and printed the map so we could place the nails in the right places.  My dad built the frame earlier in the week and on Saturday, June 2nd, 2007 we poured the cement, and in an hour of concentrated effort by us kids, grandkids and extended families, placed each nail to form the county lines.  My mom placed the first nail, indicated by the red ribbon, at the southwest corner of the state. The next phase will include the formation of rivers and the epoxying of rocks collected from each county, to be place in their respective county locations on the map.
| | |
| --- | --- |
| | |
| June 3rd, 2007 | June 18th, 2007 – 30 rocks in place |
One of my favorite comic strips by Peter Kuper. And here's another one, relevant to people who play music in public.  Another, relevant to people who play music in public.