Here are various bands I have been in over the years.
RockIt Science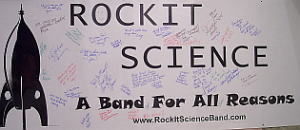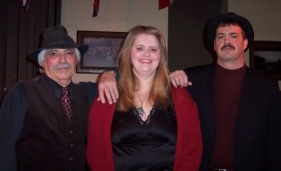 Bluez'll Do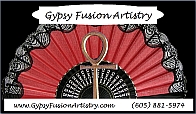 Gypsy Fusion (formerly Gypsy Fusion Artistry)
An art festival in Watertown allowed me to meet a flamenco dancer, Julia, who helped me work on consistency.  Turns out you really need to play a song the same way every time to help the dancer 'do her thing'.  Ok.  I admit I'm pretty proud of this photo I took of Julia and somehow melded with another photo of a cloudy background.  I think I used Gimp but whatever it was it is pretty special to me: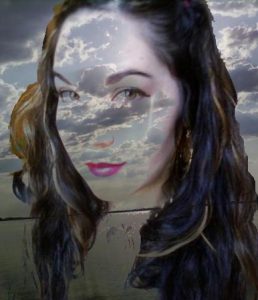 I performed occasional solo and small-group gigs at local brewpubs and events.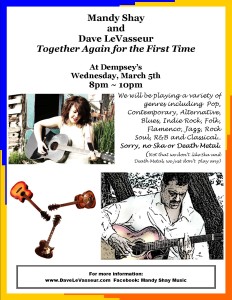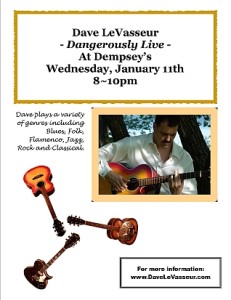 My sister, Diane, performed Harvest Moon on Garrison Keillor's "A Prairie Home Companion" on November 9th, 2014.  Video of Diane Performing "Harvest Moon" at the Woodtick Theater earlier that year  The Woodtick Theater closed permanently in 2018 but here's a snapshot of their website from that year (may be slow to load though).



A tour of the back room of The Good Guys audio repair shop where I took my Fender Passport for warranty repair of the USB port.